Film Photographer, Darkroom Printer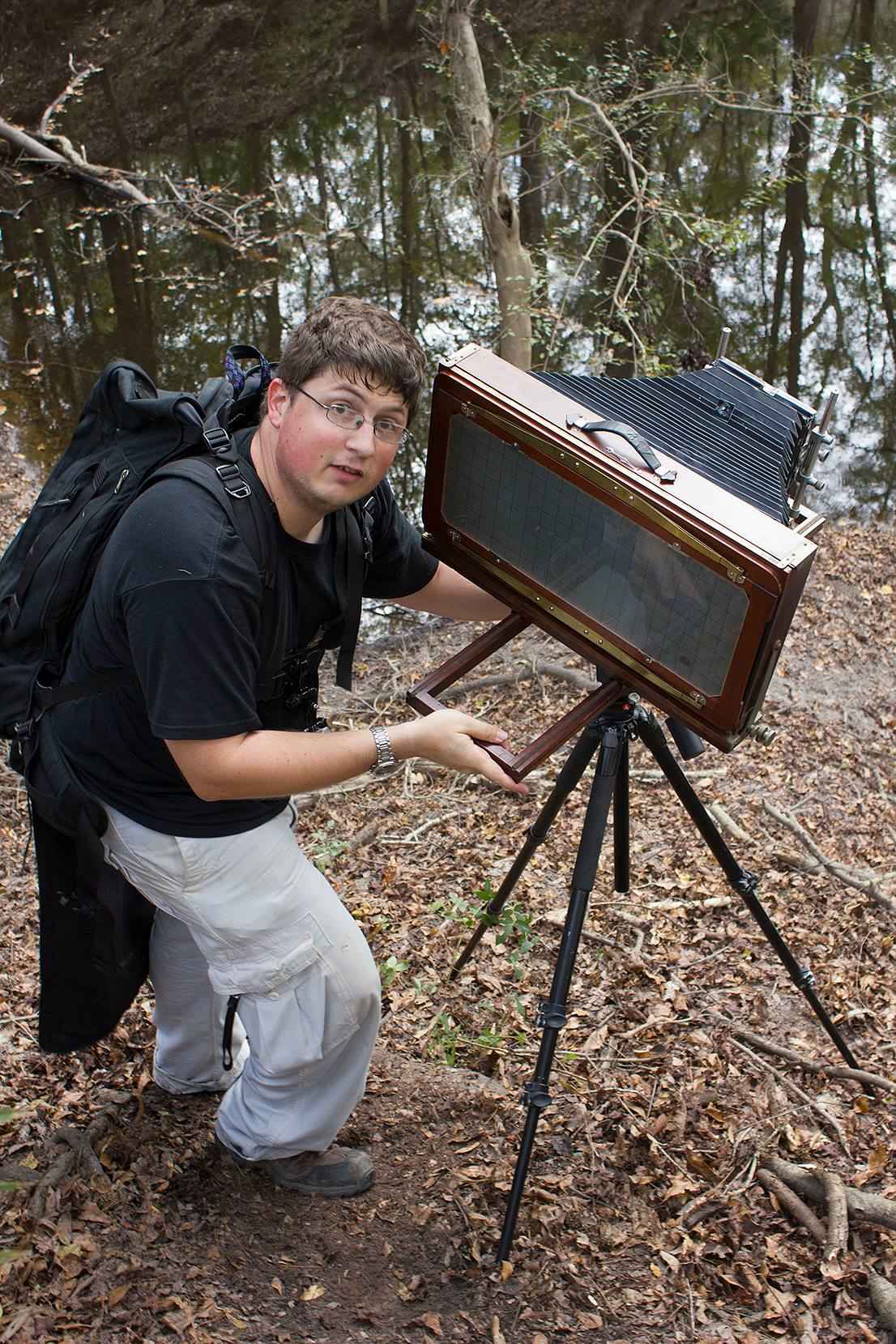 Bryan Garris is a traditional analog photographer currently living in Dahlonega, GA. He primarily works in the medium of black and white film and makes handmade silver-gelatin prints in his darkroom. Born and raised in North GA, Bryan spent his youth exploring the creeks and forests behind his house and camping with his fellow Scouts. The beauty and experience of nature always fascinated him, and he became interested in photography at an early age.
Photography served as a respite from his pursuits in college - earning degrees in Music Education, Composition, and Performance - and only continued to grow as he began to study Ansel Adams' seminal books and photographs focused on black and white imaging. Other influences include Clyde Butcher, Edward Weston, and more modern photographers such as Michael Kenna and Andreas Gursky. Bryan also was mentored by photographers Dominick Gheesling and Todd Bartoleat.
Bryan's subjects have included the swamps and rivers of south Georgia and north Florida, the deserts of Arizona and California, and currently the Appalachian Trail and other landscapes of the north GA mountains. Coastal Mississippi holds a special place in Bryan's heart as the childhood home of both of his parents, and its mysterious bayous and grand oak trees have inspired his creativity many times over the years during his annual visits. An avid hiker, he often packs heavy large-format cameras many miles while hiking, climbing, or canoeing to various locales.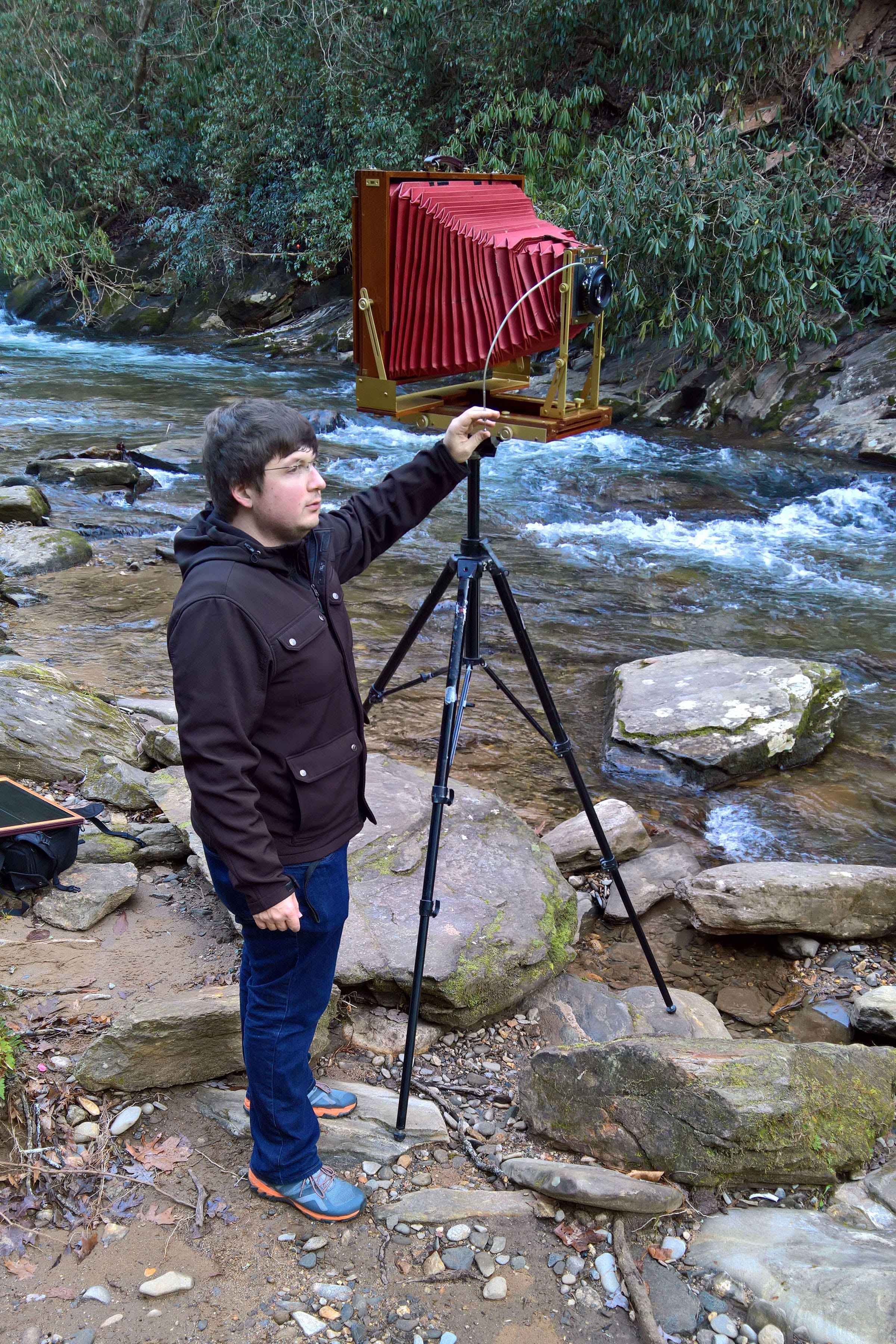 Bryan has had the privilege of presenting his work at Art festivals across the Southeastern United States - including 4 Bridges Art Festival in Chattanooga, TN and the Peter C. Anderson Art Festival in Ocean Springs, MS. Of particular note, Bryan received Best in Show at the inaugural Arts in the Burg festival in South Pittsburg, TN. In 2014, Bryan's first major gallery showing was presented at the Turner Center for the Arts in Valdosta, GA - showcasing over 40 documentary images of the Strickland Mill in Remerton, GA as it was demolished. Built in 1899, this building was a cultural touchstone of the area. In 2019, he presented a collection of documentary images made at various political protests and rallies across GA and FL entitled "Our Political Landscape" at in Dahlonega, GA. This exhibition included work representing different causes as well as views across the political spectrum with equal weight and respect. Bryan is currently represented by Canvas & Cork Gallery in Dahlonega, GA and My Happy Place Gallery in Ocean Springs, MS.