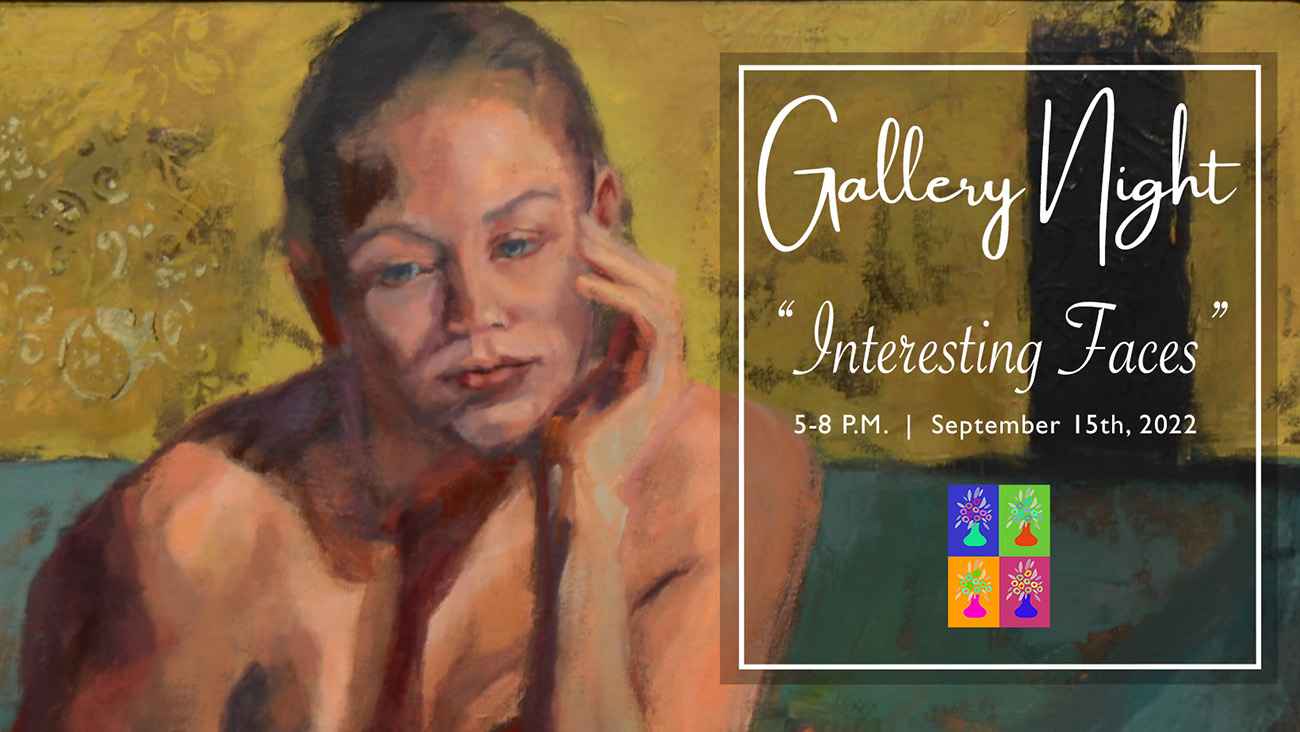 Our September Gallery Night event kicks off our "Interesting Faces" exhibition! While you'll see familiar faces from our showcased artists at the event, their artwork will depict some not so familiar ones. Observe as they use their artistic abilities to create new pieces around our theme. We invite you to join us for our event Thursday, September 15th from 5 pm - 8 pm to be the first to view these creations!
Enjoy wine & hors d'oeuvres while you mix and mingle with our local artists and fellow art collectors. The inspiration and fun are limitless during Gallery Night!
Be sure to mark yourself as "Going" on the event page so you will receive exciting announcement notifications leading up to the event.
Link: https://www.facebook.com/events/1010021179557605
Can't make it, but still want to be one of the first to see the new art each month? Sign up for our newsletter with the link below!