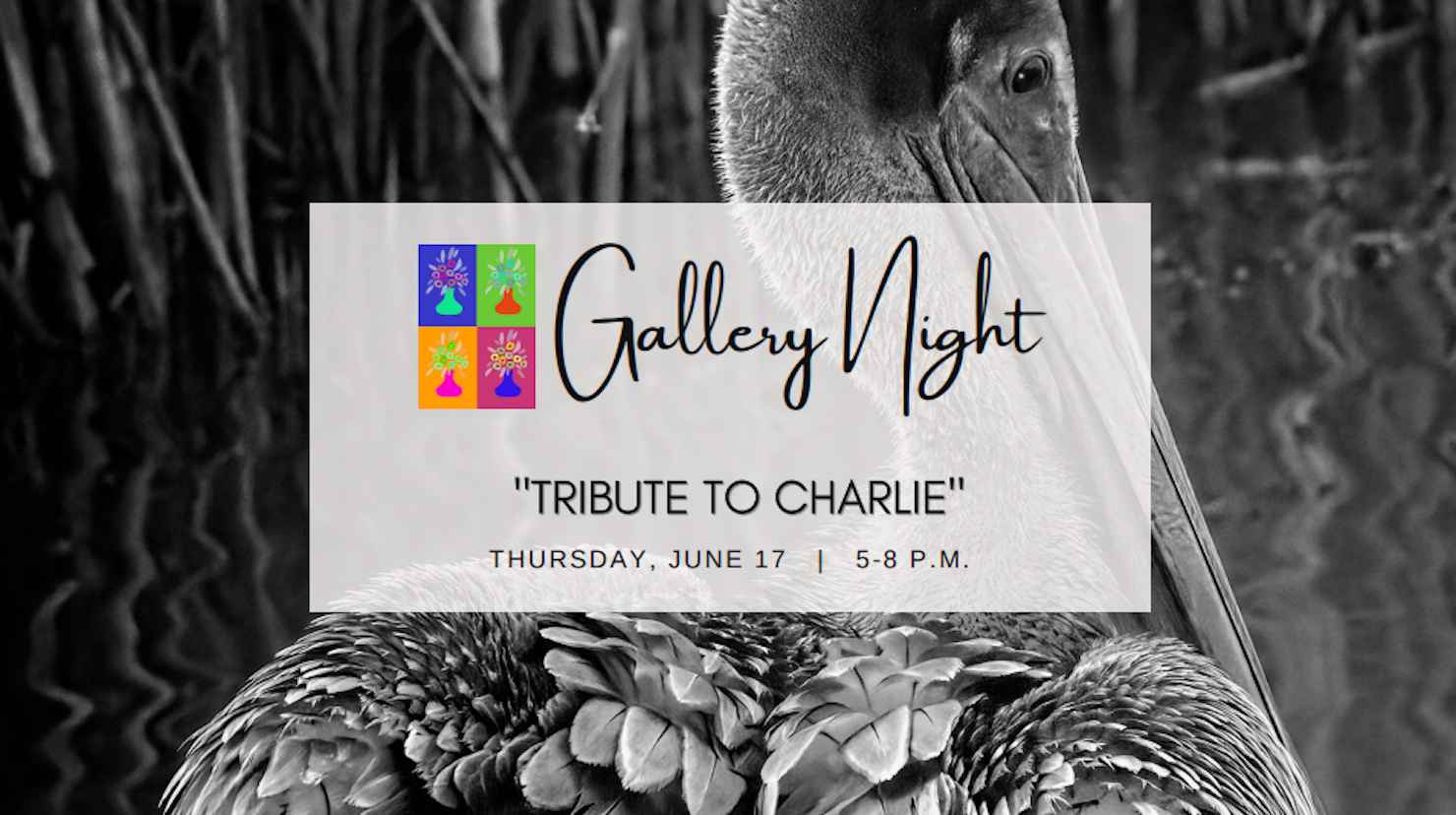 Our June Gallery Night event kicks off the "Tribute to Charlie" Exhibition inside our downtown Ocean Springs gallery. Charlie Taylor is a local photographer who has been capturing images of the outdoors here in Ocean Springs since 1967. He has hand-selected a photograph of his own for our local artists to be inspired by and create new art from. Be the first to see and experience their interpretation of Charlie's photography during our event on Thursday, June 17 from 5-8 PM.
Enjoy wine & hors d'oeuvres while you mix and mingle with our local artists and fellow art collectors. Ask the artists anything! What inspires them, their creative processes, techniques used to create the pieces, and more. The inspiration and fun are limitless during Gallery Night!
Be sure to mark yourself as "Going" on the event page so you will receive notifications on exciting announcements leading up to the event.
Event link: https://www.facebook.com/events/356413328979977?active_tab=about
Can't make it to the event, but still want to be one of the first to see the exhibition's new art? Sign up for our newsletter with the link below!
https://myhappyplacegallery.com/?subscribe=1
#TributeToCharlie #ArtPhotography
#LoveArt #LiveArt #CollectArt #BeHappy