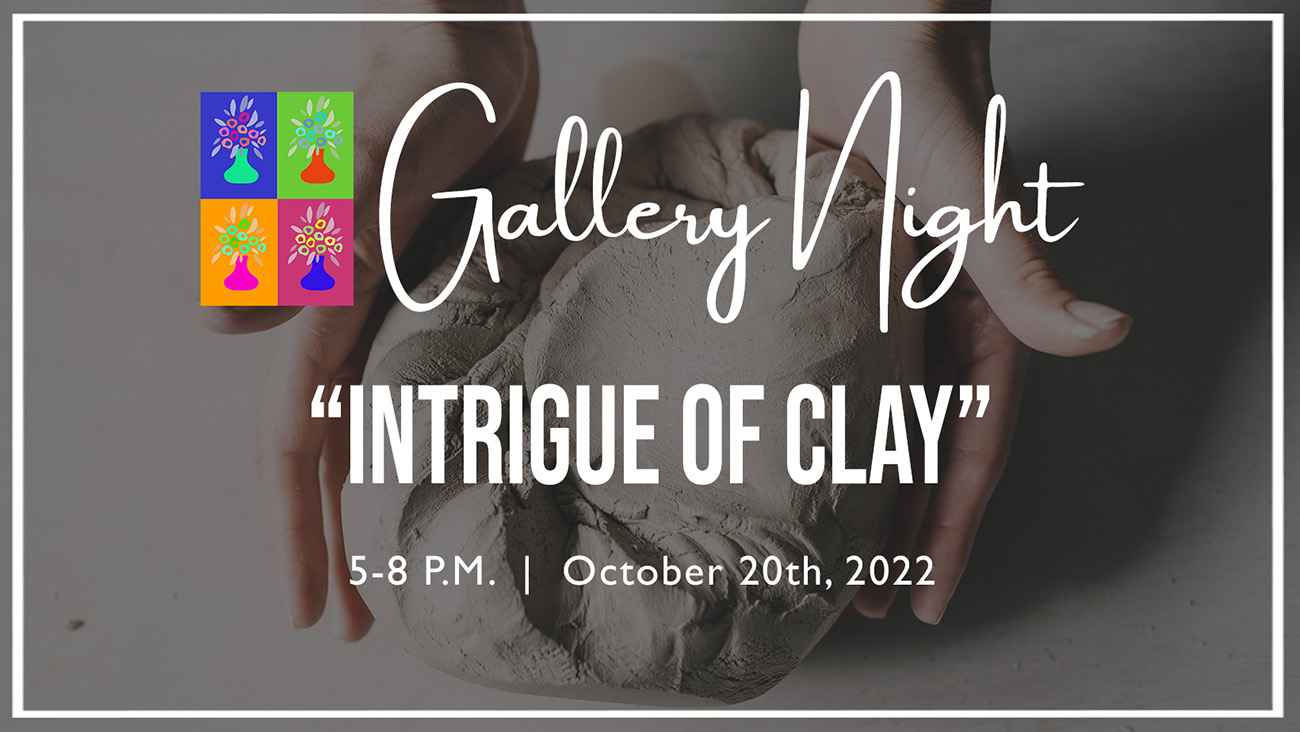 October's Gallery Night commences our "Intrigue of Clay" exhibition inside our downtown Ocean Springs gallery! You can expect to see some amazing ceramic pieces during this event! Be the first to see and experience our artists' interpretation of this theme on Thursday, October 20th from 5 pm - 8 pm here at the gallery!
Enjoy wine & hors d'oeuvres while you mix and mingle with our local artists and fellow art collectors. The inspiration and fun are limitless during Gallery Night!
Be sure to mark yourself as "Going" on the event page so you will receive exciting announcement notifications leading up to the event.
Link: https://www.facebook.com/events/751632392791434
Can't make it to the event, but still want to be one of the first to see the exhibition's new art? Sign up for our newsletter with the link below!