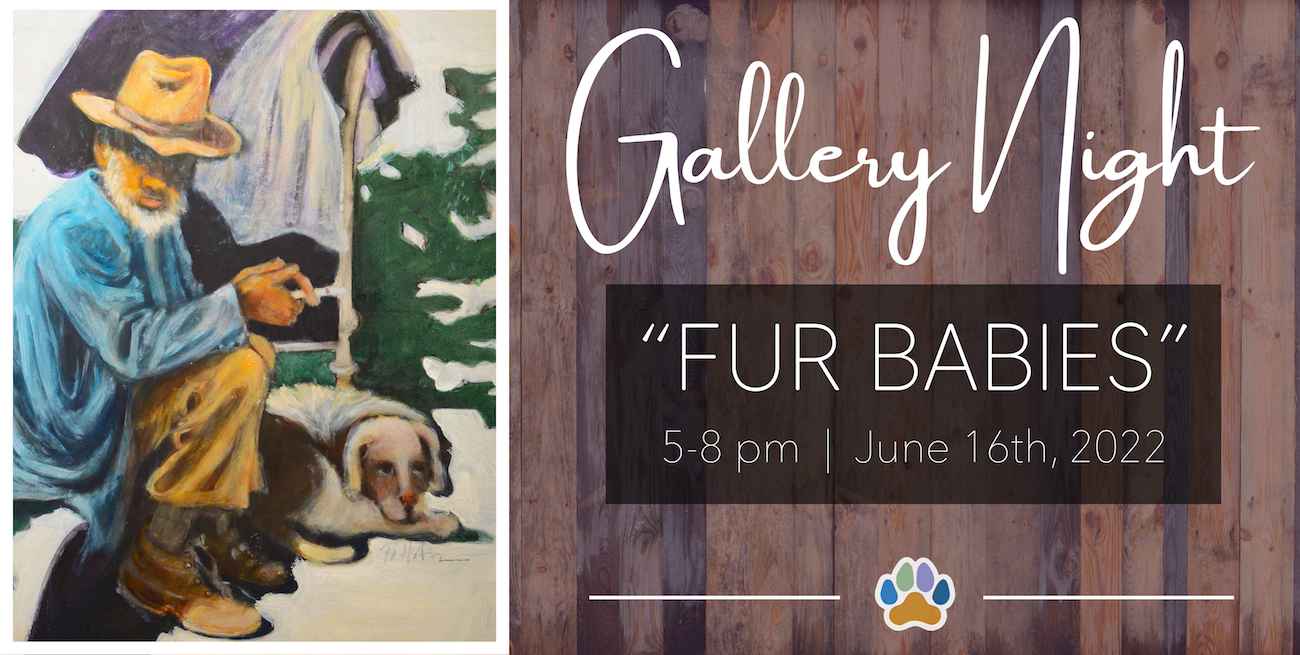 They say love is a four-legged word. Whether it's a dog, at cat, a horse - our pets have a way of stealing our hearts and becoming a part of the family.
Our June Gallery Night "Fur Babies" pays homage to our furry friends through art. Be the first to see the exhibition by attending on Thursday, June 16th from 5pm to 8pm.
Enjoy wine & hors d'oeuvres while you mix and mingle with our local artists and fellow art collectors. Be sure to mark yourself as "Going" on this event page so you will receive exciting announcement notifications leading up to the event.
Can't make it, but still want to be one of the first to see the new art each month? Sign up for our newsletter with the link below!
https://myhappyplacegallery.com/?subscribe=1